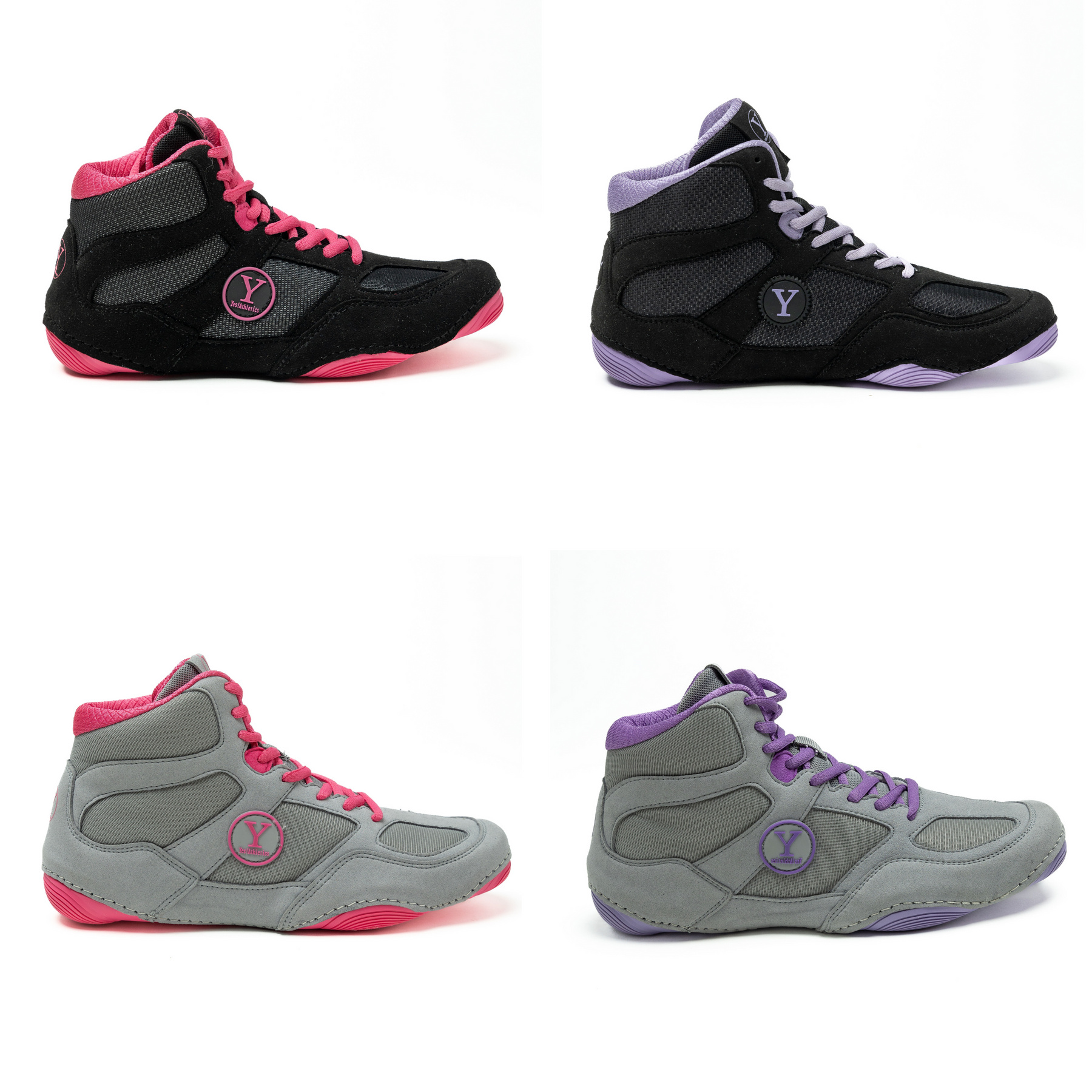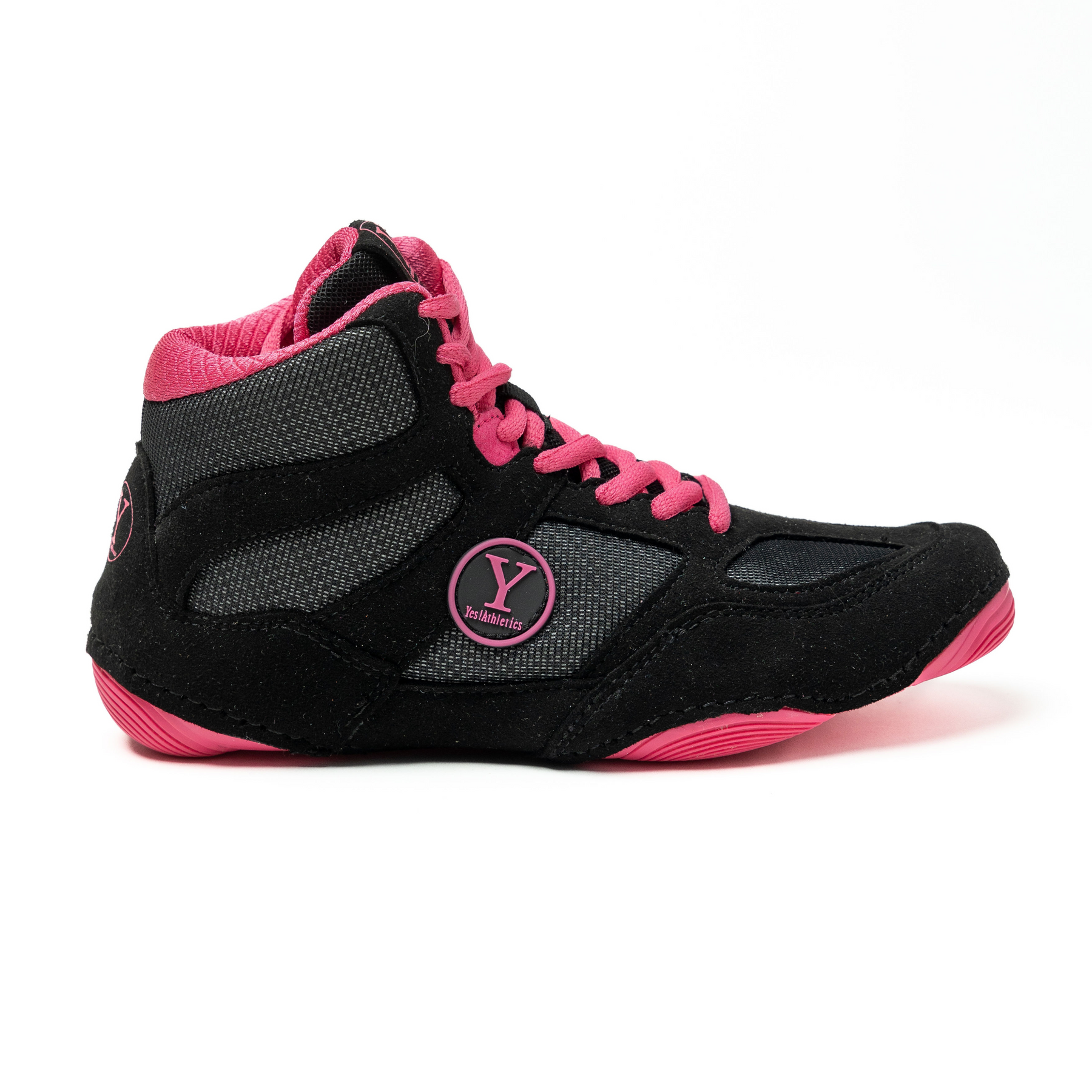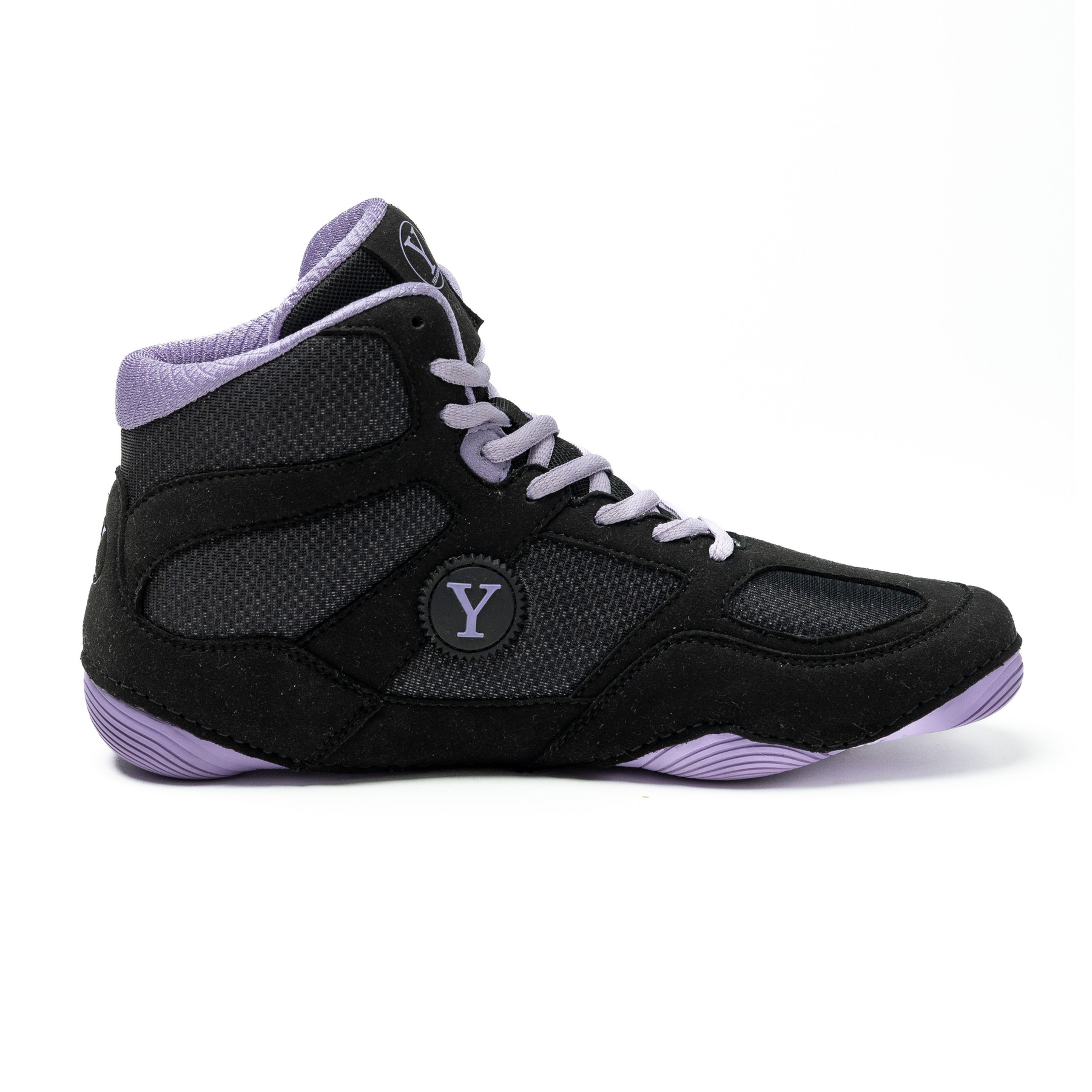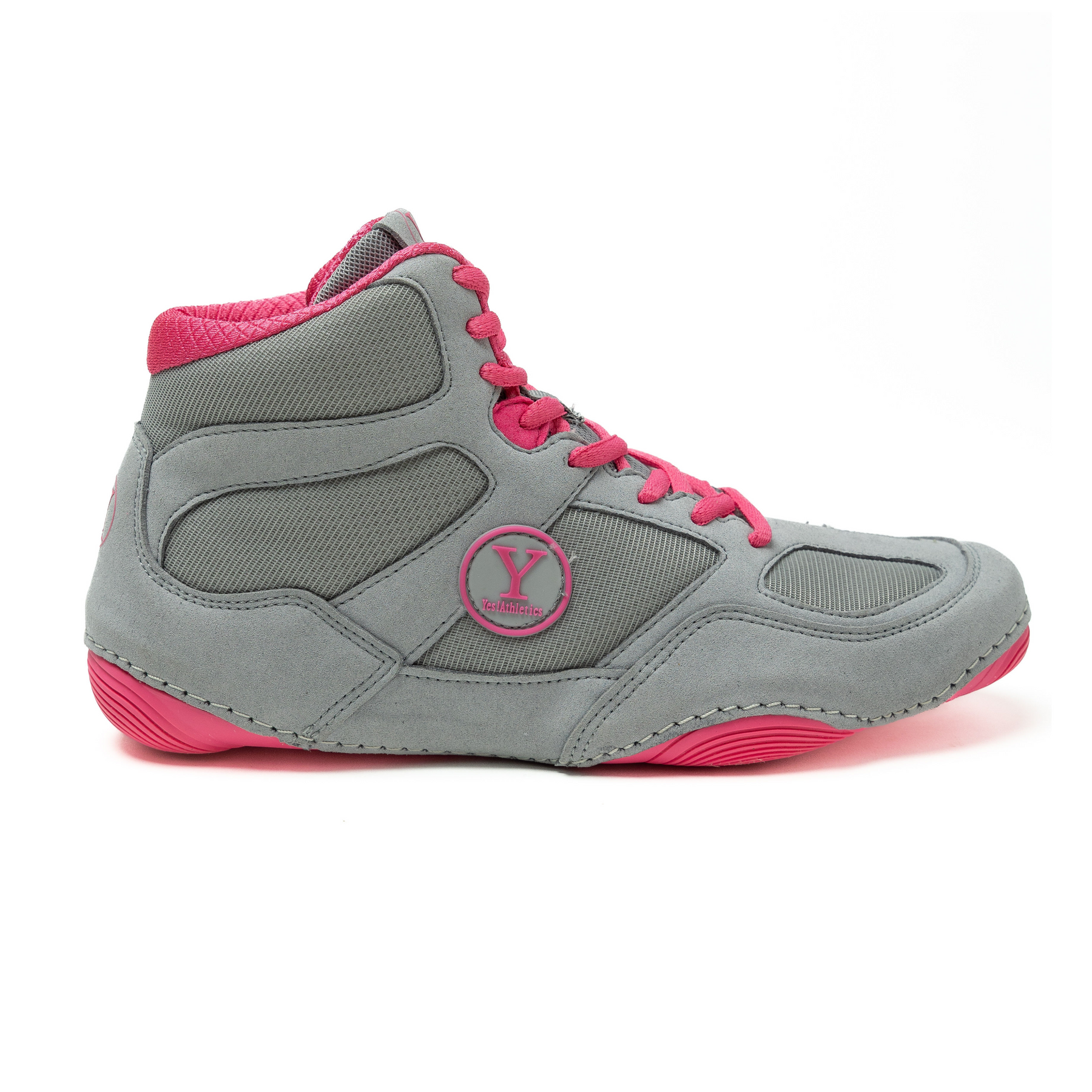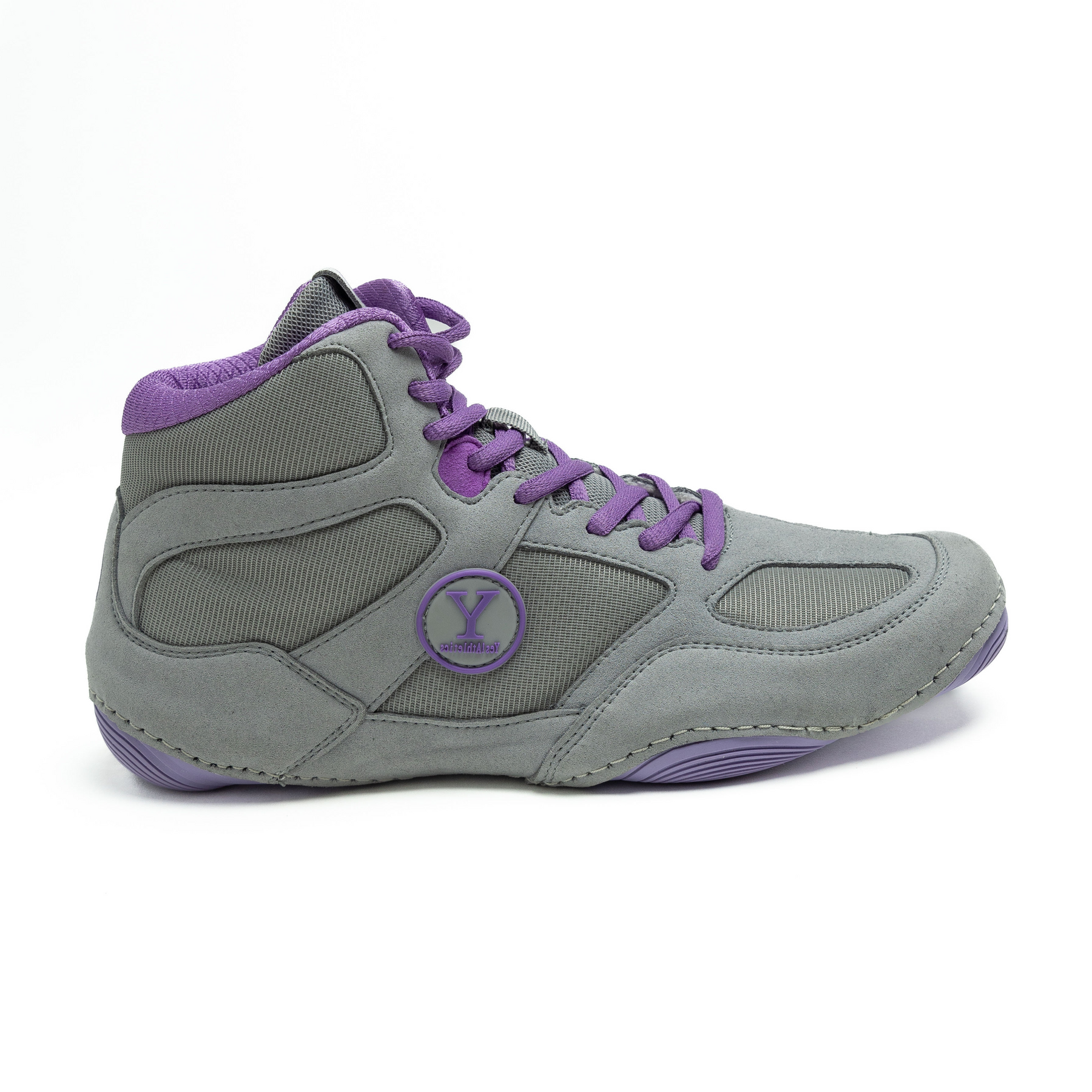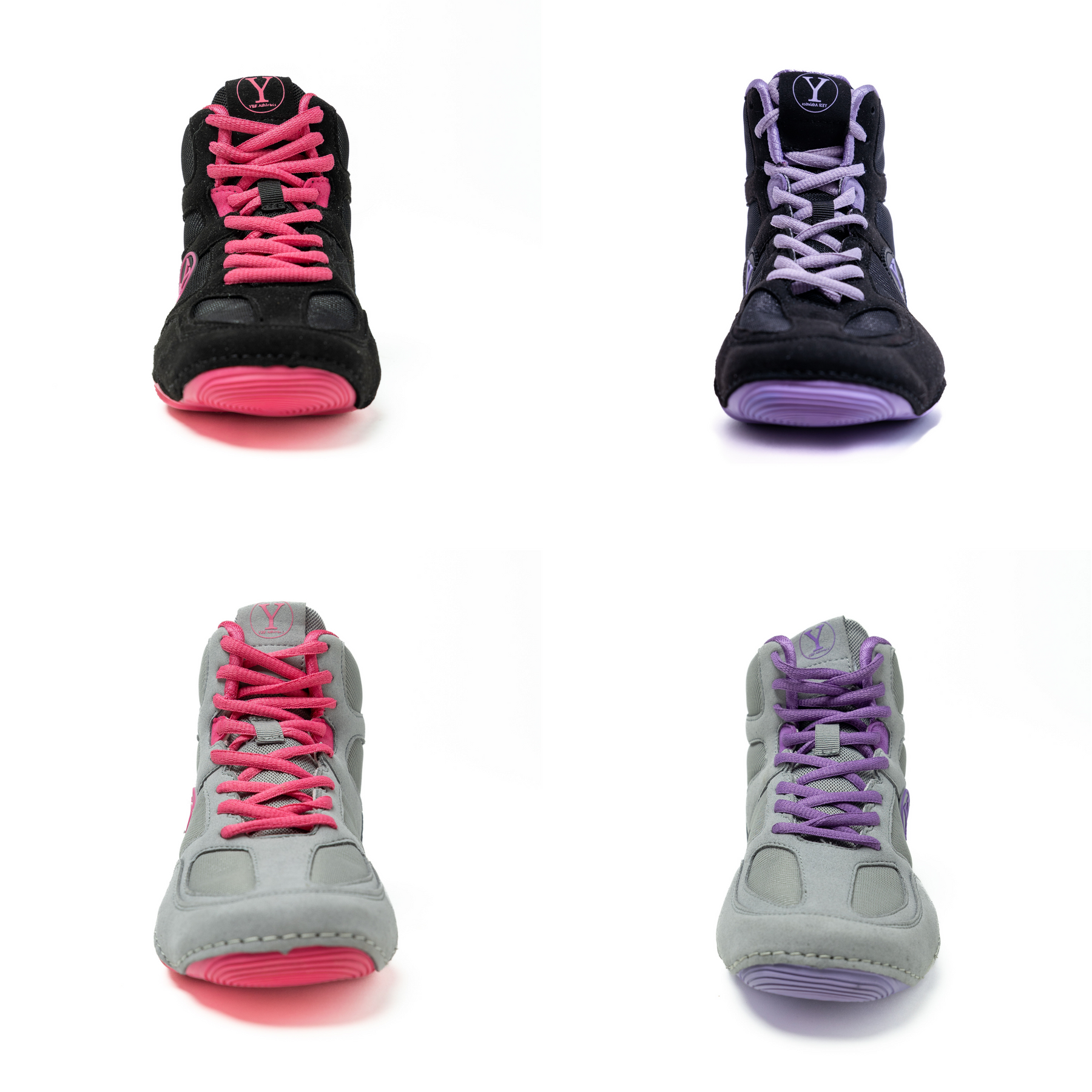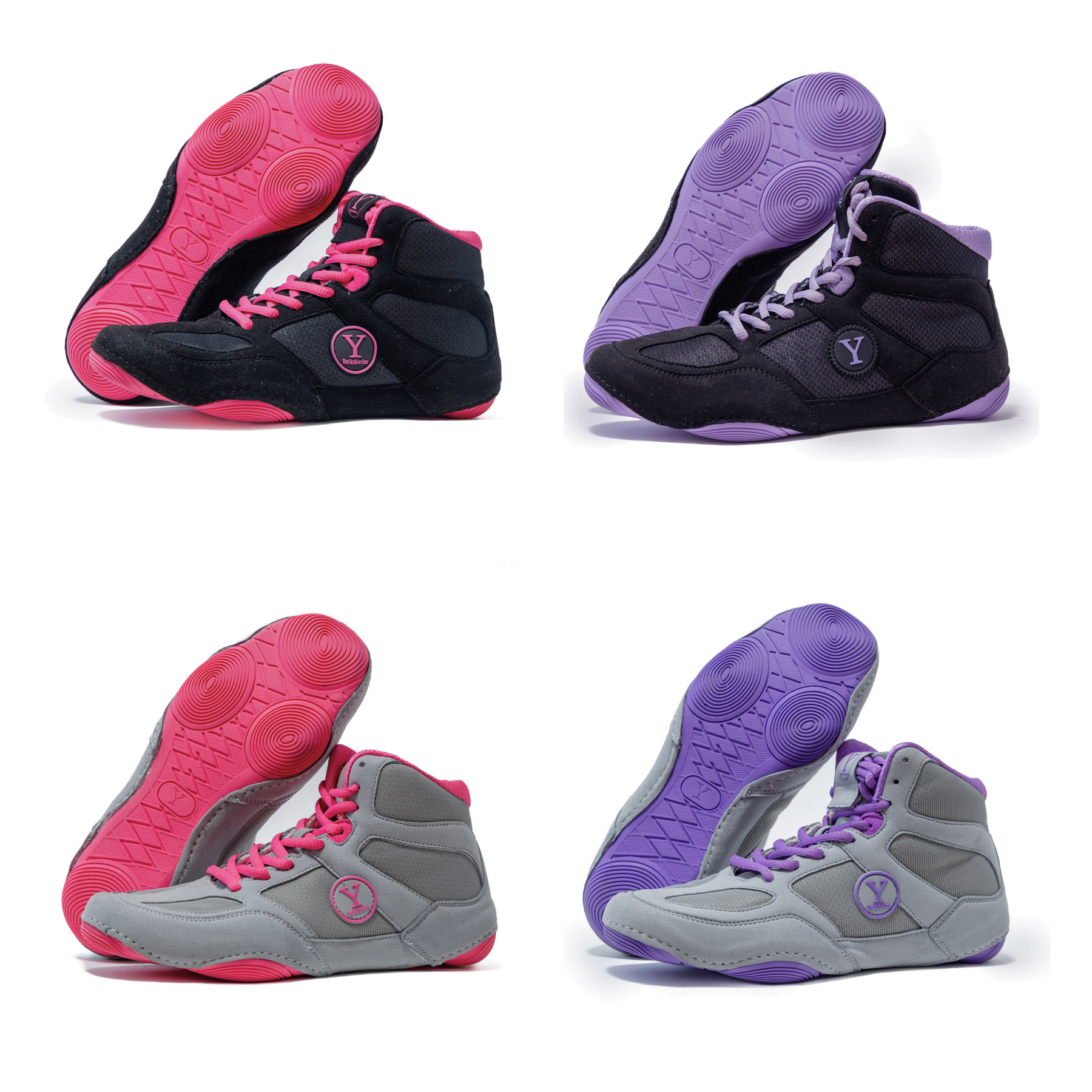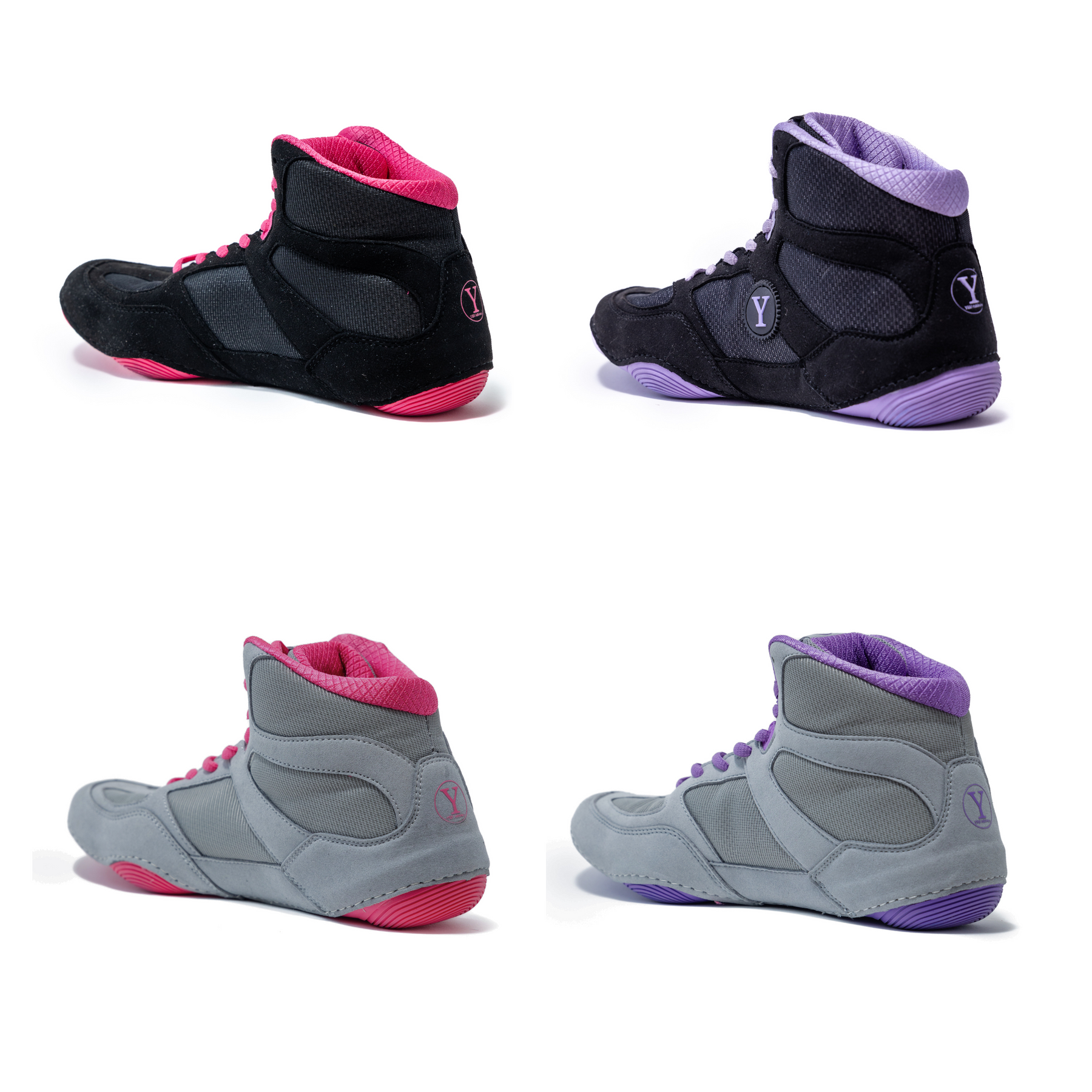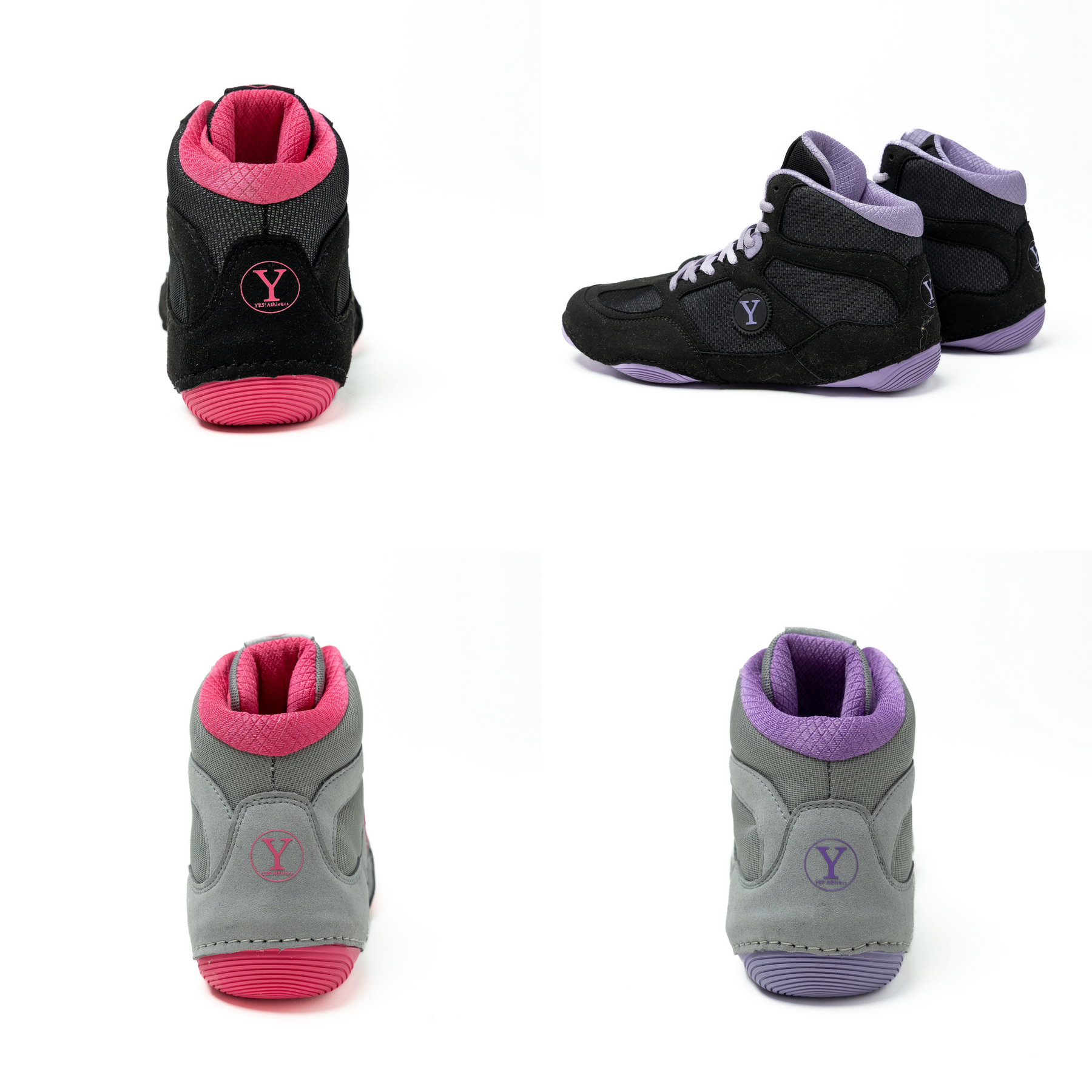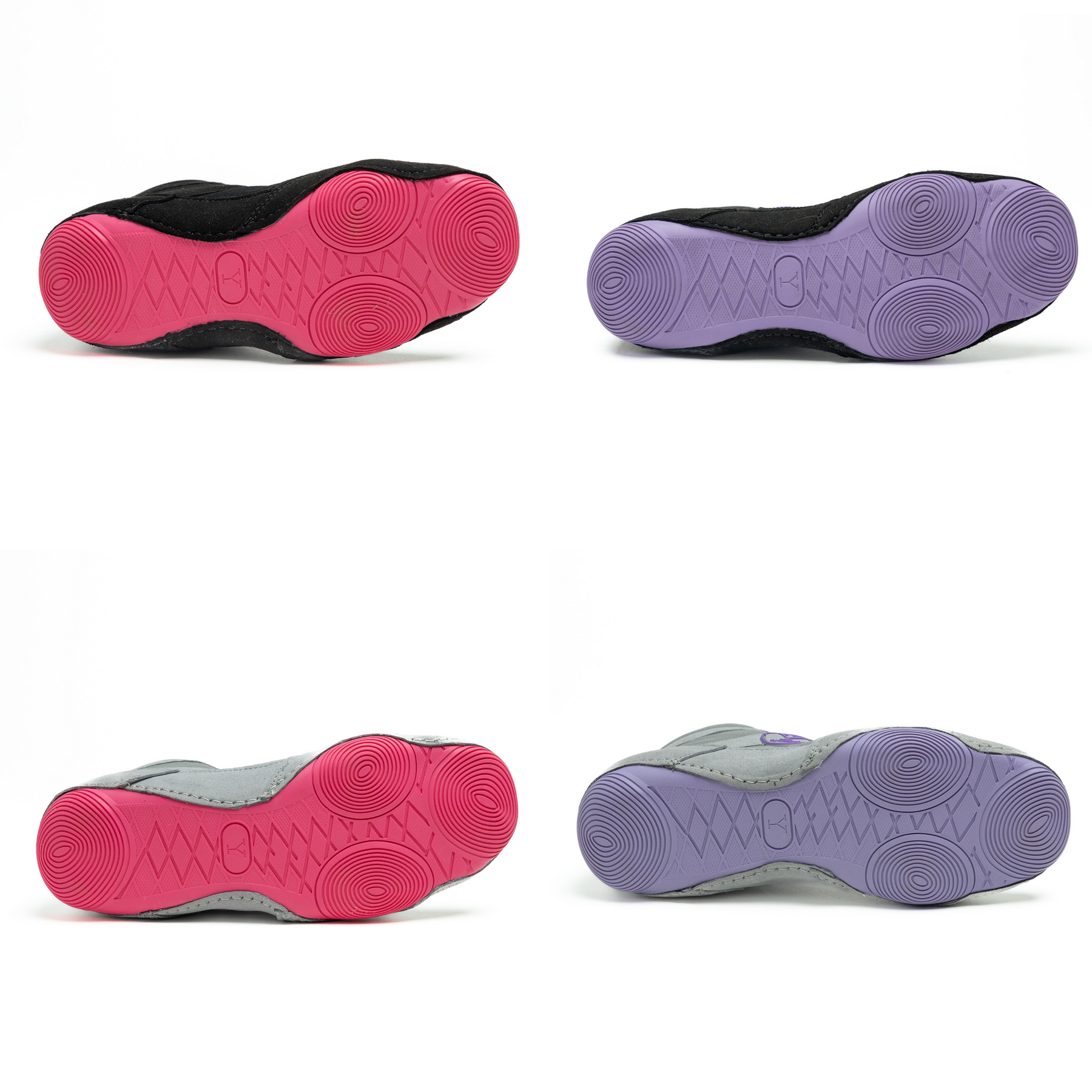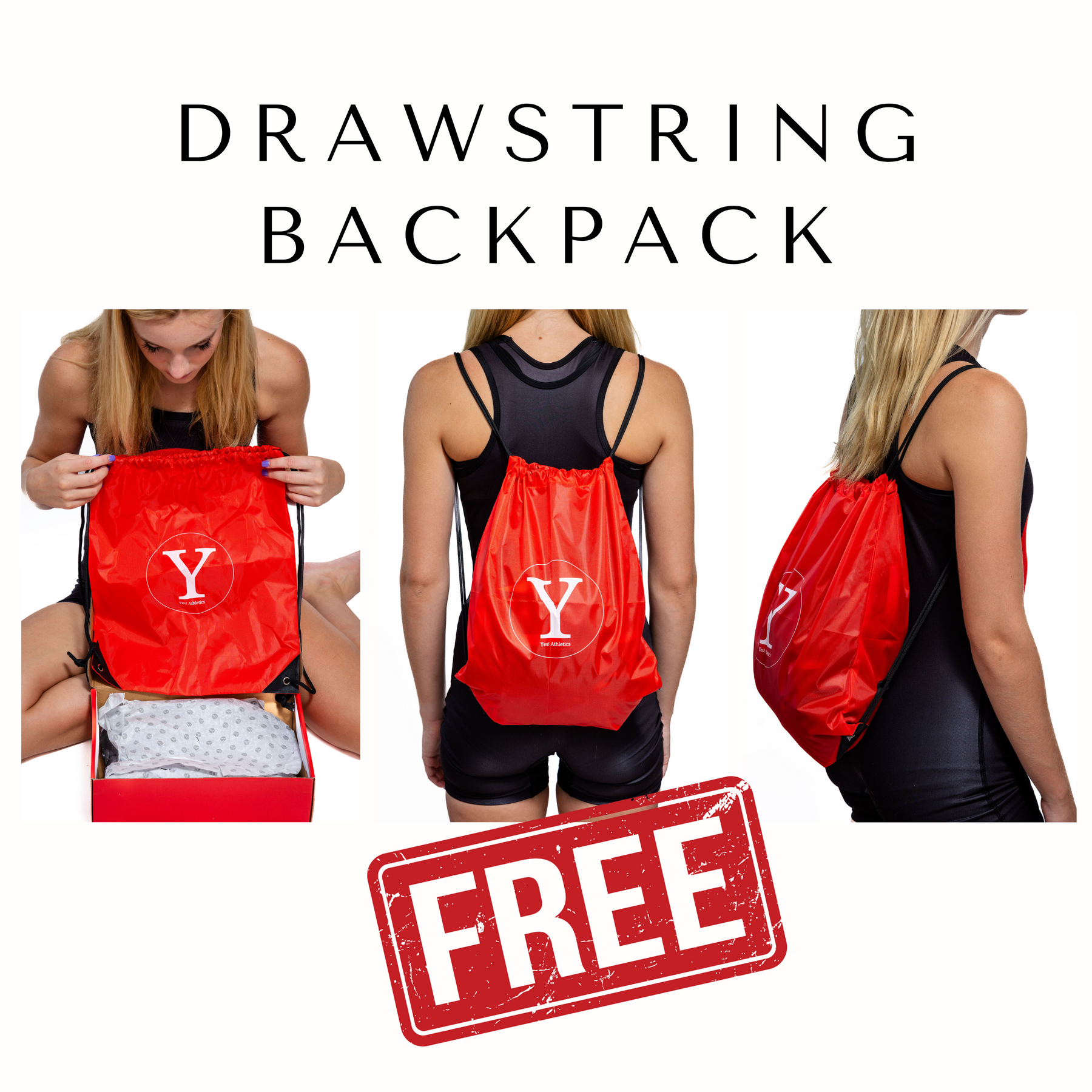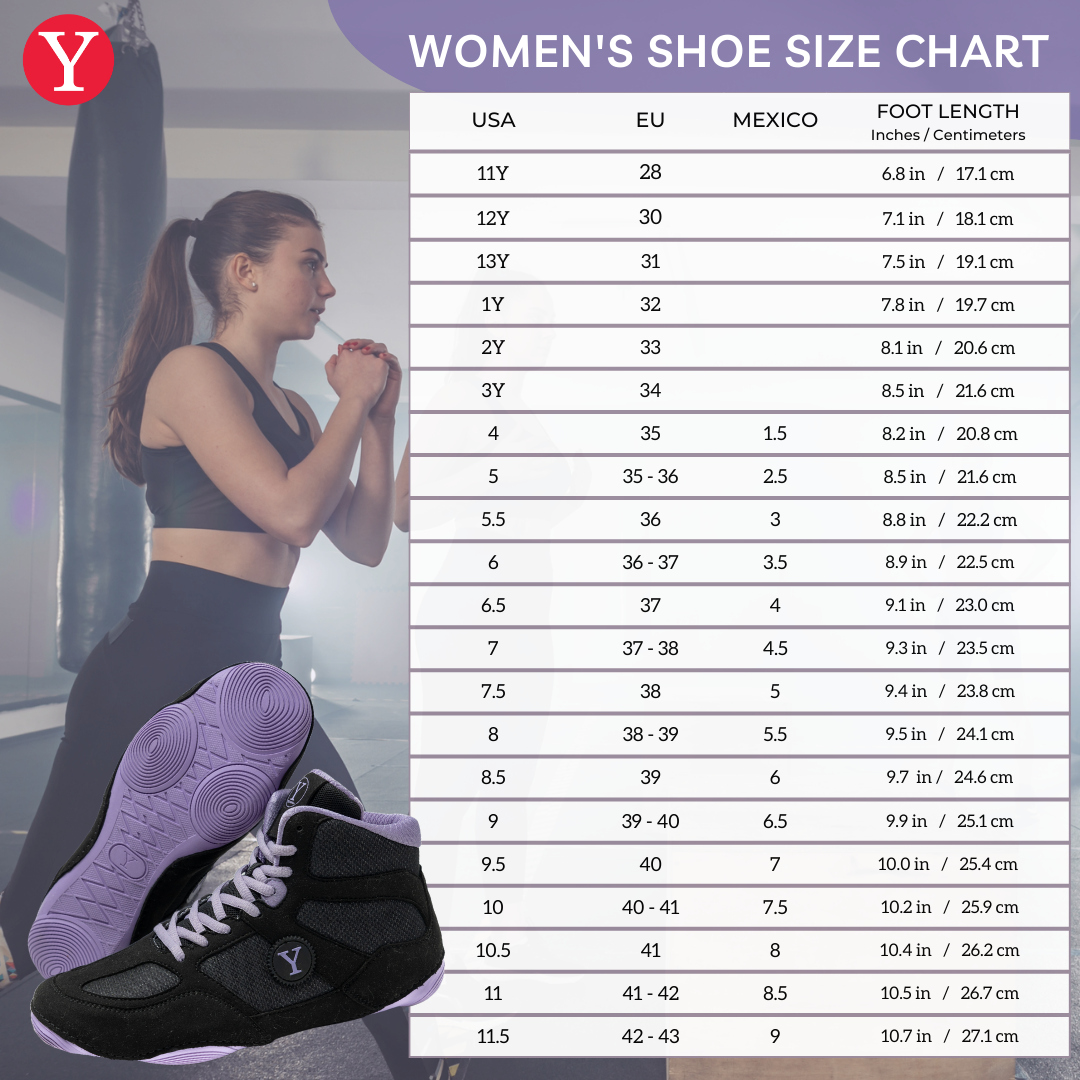 DEFIANT2 - Wrestling Shoes for Youth Girls and Women
Fast shipping and excellent product
I ordered these shoes for my grand daughter. They came in less than a week. Very pleased.

INTRODUCING THE DEFIANT2 - YOUR ULTIMATE ATHLETIC WRESTLING SHOE
Are you ready to conquer the wrestling mat with unwavering confidence? Yes! Athletics proudly presents the Defiant 2, our latest line of wrestling shoes designed to elevate your performance and style. Whether you're a girl with big dreams or a woman with an unstoppable drive, these shoes are your perfect companions on your path to greatness.
COLORS THAT DEFINE YOUR STYLE
Choose from four captivating color combinations that will complement your unique personality:
BLACK/PINK  - A fierce symbol of strength and resilience.
BLACK/PURPLE  - Elegant and formidable on the mat.
GREY/PINK  - Subtle yet robust, perfect for the tactician in you.
GREY/PURPLE - Grace and strength combined for the ultimate wrestling experience.
KEY BENEFITS:

DURABLE - Built to withstand the rigors of wrestling, these shoes are your reliable companion on the mat.
LIGHTWEIGHT - Enjoy the agility and speed you need to outmaneuver your opponent.
BREATHABLE - The mesh lining keeps your feet cool and dry during intense matches.
VERSATILE - While perfect for wrestling, the Defiant 2 is also your ideal choice for boxing, MMA, powerlifting, weightlifting, gym workouts, and any intense athletic activity.
ERGONOMIC DESIGN - Engineered for optimal comfort and performance, ensuring your feet feel their best.
MATERIALS ENGINEERED FOR WRESTLING EXCELLENCE

UPPER - Premium suede for a sleek, durable finish.
LINING - Breathable mesh ensures comfort and freshness.
INSOLE - EVA + Mesh combination offers superior cushioning and support.
OUTSOLE - BRAND NEW DESIGN- 100% Anti-Slip and Double-Stitched Rubber Sole for exceptional mat traction, stability, and durability.

Experience the perfect fusion of style, comfort, and wrestling performance with the Defiant 2 from Yes! Athletics. Elevate your wrestling journey, step into the ring with confidence, and chase your dreams with shoes that are as determined as you are.
Don't wait—take the first step towards greatness. Order your pair of Defiant 2 shoes today and say "Yes!" to the athlete in you.